How to clean high speed PVC shutter doors?
Views: 12 Author: Site Editor Publish Time: 2019-07-22 Origin: Site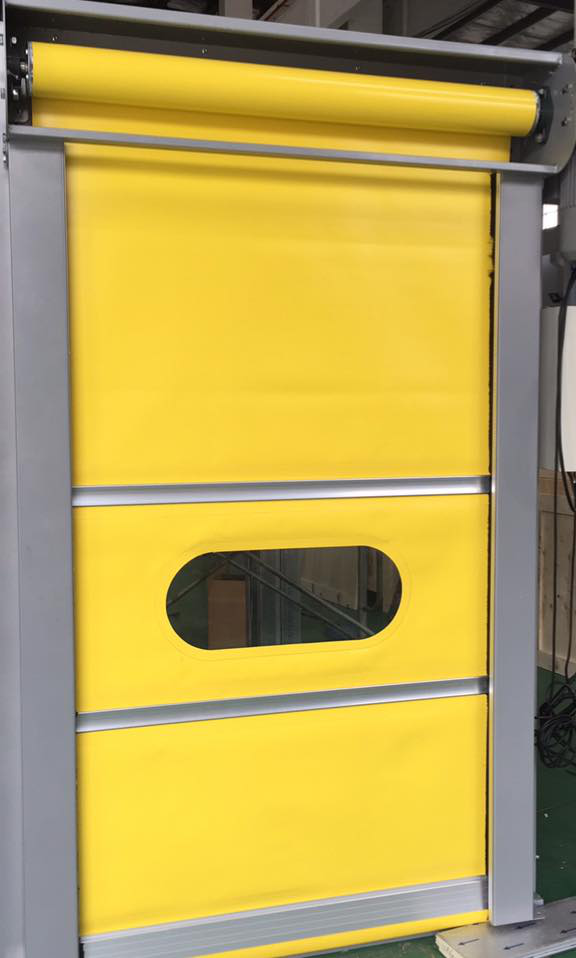 High speed PVC shutter doors, are specifically designed to open and close quickly, by using a number of simple triggers. Because of the fast speed of opening and closing, these doors can be applied to prevent air contamination, regulate temperature, improve energy efficiency, boost productivity, and ensure safety from dangerous materials or operations. Typically, these shutters might be used in areas concerned about climate control and/or hygiene such as car garages, food factories, or busy work yards with lots of traffic. High speed of these shutters means you can control access to your premises without interrupting day-to-day operations and deliveries. They are built for both speed and low-maintenance, but people are also worried about how do you clean it after frequent use?
Master Well have a few suggestions on how to clean PVC curtains safely. Curtains are typically fabricated using 0.8-1.5 mm PVC vinyl in a matte or glossy finish. These heavy vinyl curtains are used in warehouses, autobody shops, technology data centers, food processing plants and other clean room applications. Depending on the requirement and environmental conditions in which they are used, over time PVC curtains collect debris, dust, mold and other contaminates on the surface, edges and track that can affect the cleanliness of the workspace.
Regular Cleaning
For effectively-longer use of your PVC curtain, it is important to have a regular cleaning schedule and complete instructions on how to clean industrial curtains. We recommend that you clean the industrial curtains on a regular basis to prevent substance build up and mold that could contaminate the stitching and folds of the curtains. "Simple Green" is a product that is good for damp cloth cleaning and spot cleaning. It is also environmentally friendly.
Do NOT use a solvent based cleaner
A solvent-based cleaner could damage the integrity of the material. What's more, it requires a lot of water and a cleaner to get a bleach ingredient. The use of a mild, non-abrasive detergent will be necessary to cut through soil or any sort of mildly greasy or oily type film on the curtain. Test a small area firstly to make sure the cleaner you are using doesn't discolor or 'cloud' the material. Using a cotton or microfiber cloth, wipe down the curtains in a consistent manner to make sure the entire curtain has been cleaned. Then use a clean, non-abrasive dry cloth to wipe down the cleaned area to remove water spots that could form and leave a residue.
Do NOT mix Bleach and Ammonia to use as a cleaner.
For safety purposes, wear eye protection and old clothing when cleaning your industrial curtains.
Master Well customize the shutter to suit your specific site requirements, from size, material, and finishes to the choice of trigger method, including remote control, radar sensor, pressure pads, and more. Where efficiency, speed, and reliability are imperative, shutters will be provided as the ideal solution. For more questions, please contact our sales staff, who will answer your questions professionally.