What is the meaning of high speed PVC Self repairing doors?
Views: 18 Author: Site Editor Publish Time: 2019-07-03 Origin: Site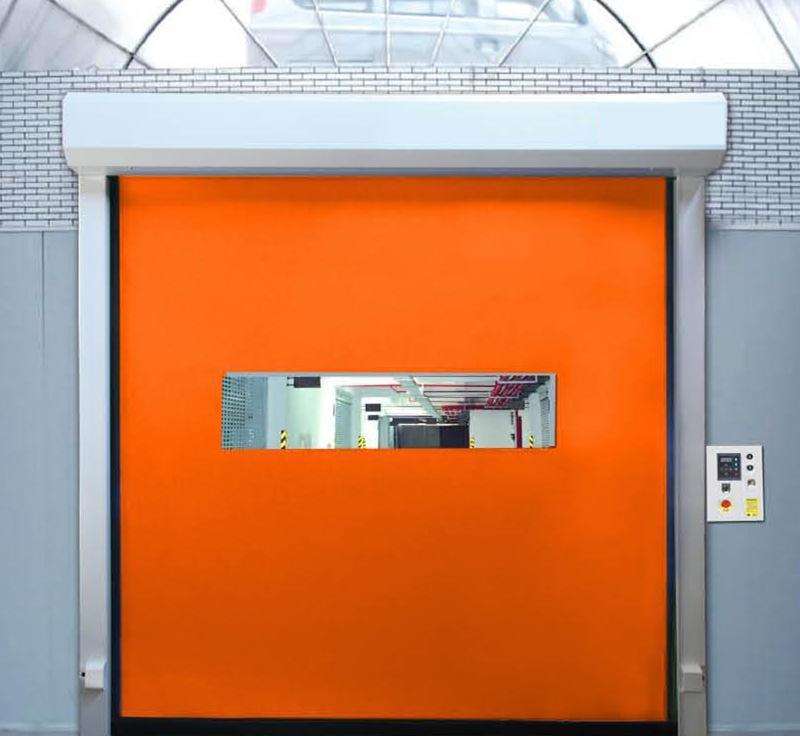 Master Well Self repairing PVC Door means that if door curtains come off their track (for example, in the event of impact with a forklift), the system will automatically guide the curtain back into the track on the next cycle. This design makes the service life much longer than normal high speed PVC door.
Doors Composition
It is high-speed flexible doors that run at speed of 0.6-1.5 meters per second. Doors are mainly composed of a door frame system, a curtain system, a drive motor, a control system and a safety system.
Frame system: Consists of shaft cover, side tracks, control box, accessories, etc. The main materials used by Master Well are made of galvanized steel, #304 stainless steel or aluminum alloy to avoid the collecting of liquid, dust or any impurity on the frame, this door is washable in all parts respecting the hygienic restrictions of the field. And it is extremely resistant to oxidation.
Curtain system: The curtain material is generally made of PVC as the curtain fabric. The thickness is 0.8mm - 1.5mm. It has good anti-aging performance, also not easy to fade with self-cleaning function. It is the very suitable option for self repairing zipper doors. Orange is preferred because the orange is very eye-catching, which can stimulate the insect's perception, with a special insect-proof function. The material of the visible window is also PVC, and the color can be chosen to be transparent. A thickness of 1.5 mm PVC curtain can be selected. Square windows are used the most.
Drive motor system: Opening and closing operations are granted thanks to a gear motor vertically placed on one side. Consists of the motor brake, and motors are with reducers.
Control system: The most commonly used control unit are PLC/inverter/encoder. Master Well selected imported brands such as Mitsubishi and Siemens.
Safety system: The main safety device used is the infrared sensor, safety air pressure sensor or light curtain system; light curtain system is the highest level of safety protection. Vehicles and pedestrians do not have to wait with safety devices.
Multiple ways to trigger the door opening signal: manual button, radar sensor, infrared photoelectric sensor, geomagnetic sensor, remote control, etc.
Features of Doors
High speed pvc self repairing doors feature a self-repairing and anti-crash feature to greatly reduce the costs associated with damage from forklifts and other traffic.
The innovative zipper self-repairing system allows the curtain to automatically reinsert itself after a collision, with no requirement for an engineer.
Additionally, the flexible bottom edge and the fact there are no metal bars in the curtain guarantee the safety of operation, to avoid damage of people and properties.
High performance doors offer faster operating speeds, more durability, longer-lasting, more reliable, ensures the greater impact ability, superior safety features, and lower long-term maintenance cost of ownership.
Application Area
High speed pvc zipper doors have been popular in many countries for many years. Especially for production-oriented enterprises. This door is ideal for indoor spaces, like factories, workshops and warehouses in food, chemical, textile, refrigeration, electronics, printing, supermarket, assembly, precision machinery, logistics, auto parts, storage and other industries, where there is a higher chance of crashes.