History of garage doors Part Two
Views: 79 Author: Site Editor Publish Time: 2019-04-18 Origin: Site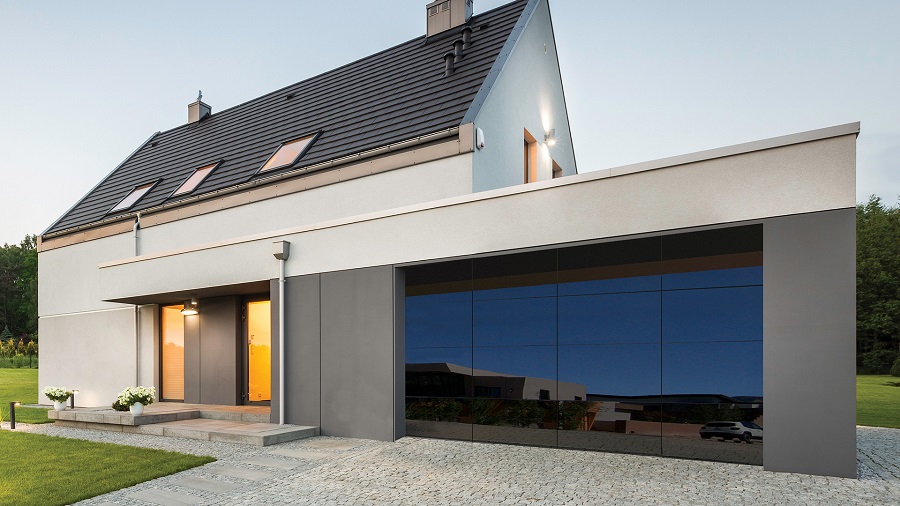 Sectional doors are usually constructed of three to eight panels and slide up and overhead. Sectional doors occupy exactly the same amount of internal garage space as a monolithic door. Sectional doors have two advantages over single panel monolithic doors:
· Sectional doors do not require any space outside the garage to open. A vehicle may park very close to the garage before opening the door.
· Each panel of a sectional door has its own connection to the door track. This increases reliability and robustness compared to monolithic doors, which have only a few track connections for the whole panel.
Garage doors can be made out of many materials, but steel, aluminum, wood, copper, glass, and vinyl (polyethylene) are the most popular materials. Some manufacturers incorporate foamed-in-place polyurethane insulation within the monolithic panel and sectional garage doors.
The side sliding sectional door
· A lot of space under the garage ceiling.
· Can use the entire ceiling of the garage.
· Fast access to the garage
Roller doors ("Sheet Doors"-USA) are usually constructed of corrugated steel. They evolved from cover window and door coverings. Other materials can be used (e.g.; transparent corrugated fibreglass) where strong impact resistance is not required. Corrugations give the door strength against impacts. A typical single car garage roller door has a preloaded spring inside the rolling mechanism. The spring reduces the effort required to open the door. Larger roller doors in commercial premises are not sprung (except USA) and use a manual pulley and chain system or a geared motor to raise and lower (roll up and roll down) the door. Roller doors cannot be effectively insulated.
In the UK (and other parts of the EU), 'insulated' roller garage doors are available, using an aluminium lathe filled with polyurethane foam for thermal and acoustic insulation.
In terms of thermal insulation, the roller door has a typical insulation value of 4.9 to 5.2. A sheet steel garage door has a typical insulation value of 6.1 to 6.4. Application that need more thermal insulation typically use foam filled sectional garage door, which provide typical insulation values of 2.7 to 1.3.
Garage door materials
· Aluminum garage doors are low-cost, light, rust-proof, and feature low-maintenance. They are prone to denting because aluminum is not strong and they are energy-inefficient since aluminum is a highly conductive material.
· Fiberglass and vinyl garage doors are composite units, combining a steel core behind a fiberglass or vinyl skin. They have also polyurethane insulated base sections, or other type of foam insulation. These premium doors can match steel garage doors, and be a realistic imitation of wood (namely fiberglass units), but they may be more expensive than steel units.
· Steel doors have become common and are available in a variety of sizes and styles, provide strength and security, are cost-competitive, and may have optional insulating value. Extra strength is available with two or three layers of galvanized steel with a low gauge number (23-24 gauge steel panels).
· Wood garage doors offer aesthetic appeal, but they are high-maintenance and may be expensive. Low-priced wood garage doors may warp and break easily.
Please pay attention to our website, next we continue to talk about the garage door.