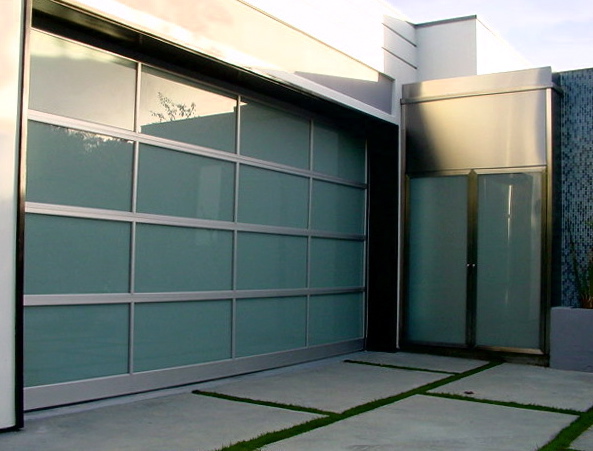 There is no doubt that the interior of your home is the most noticeable when it comes to decorating and home improvement, although there is no doubt that the exterior is the place to make the first impression. One area of your outdoor home that is almost always forgotten is the garage door. It is the "stepson" of household adornment bound almost! Garage doors should complement your home's existing building and enhance its appeal. To add beauty to your home, it's important to choose the materials and style of your garage door. If you're looking for a new garage door, here are some tips to help you make the right choice.
Decide on the material

There's a lot to consider when studying your options: durability, maintenance, design, cost. One expert said: "wooden doors are more likely to be misused than steel doors because they are dented and dented, can even perforate and start to rust." "The most commonly used wood is cedar, but if you have a budget, you can get whatever you want, for example, mahogany." There is also an aesthetic issue." I like to pair this style with the Windows of the house," said Eric of south park design in Toronto." For a wood and stone house, I might get the garage door dirty. The idea is to incorporate it into the facade - the white trim and white doors are a very old-fashioned look. For modern homes, you can go crazy with materials like glass doors and interesting wood designs.

1. Aluminum
l Many styles and designs
l Low to no maintenance
l Rustproof, which makes it a good choice for salty or humid environments
l The light weight of the material makes it less taxing on the operating mechanism, door openers and tracks, not to mention easier to operate manually
l Less durable than steel; dents easily
l Astonishing variety of styles and finishes
l Sturdier than aluminum
l Can rust if scratched or dented
3. Wood
l The traditionalist's choice; a range of options for custom design
l Veneers or overlays offer the look of wood at a lower cost
l Requires regular maintenance (painting or staining)
l Wide choice of styles and designs
l More durable than wood and metal, but can crack if hit hard
l Newer to the market so not as widely available as wood and metal
l Generally costs more than metal but less than solid wood
Determine the style that best suits your home
You'll want your garage door color to work in concert with the architecture of your home and the colors prominent throughout your neighborhood. Many garage door providers offer historically accurate colors so older homes can find the era-appropriate color that makes the look click. A newer or modern home can explore more contemporary and adventurous colors.
Here are some different home styles and color scheme combination ideas that enhance architectural beauty while preserving a home's integrity:
l Victorian — the exception to the rule when it comes to color. Victorian homes often include ornamental accents and are traditionally more colorful. However, the colors still need to coordinate for a look that is stunning. Blue siding with burgundy trim and an ivory white porch and garage door is an example of a Victorian color scheme. Victorians loved deep rich colors like greens, reds and golds, and these colors work well to highlight exquisite woodwork.
l Brick — don't go for extreme contrast. Choose creams instead of pure white or earthy, neutral colors for the garage door. Let the accent colors magnify the natural beauty of your brick home. Some charming accent color combos include: Yellow with cream, Sage green with taupe, Forest green with black, Cool green with cool gray, Charcoal with light gray.
l Craftsman — natural mossy colors such as greens, grays and browns. A sage-green house, dark gray-green trim and a yellow-orange door would evoke the cozy fall colors expected in a craftsman bungalow. In this particular color scheme, the garage door would look lovely matching the color of the trim.
l Stone — pick at least two colors when your home is stone or brick. Save accent colors for the front door and shutters, and use a neutral color for the trim like ivory white against red brick or dark gray against stone. Paint the garage door neutral like the trim.
l Cape cod — white house, white garage door and cobalt blue shutters.
l Colonial — yellow, brown or white house with white trim and neutral garage door.
l Greek revival — all white except charcoal-gray shutters and a vibrant maroon front door.