Are steel garage doors better than aluminum?
Views: 8 Author: Site Editor Publish Time: 2019-09-30 Origin: Site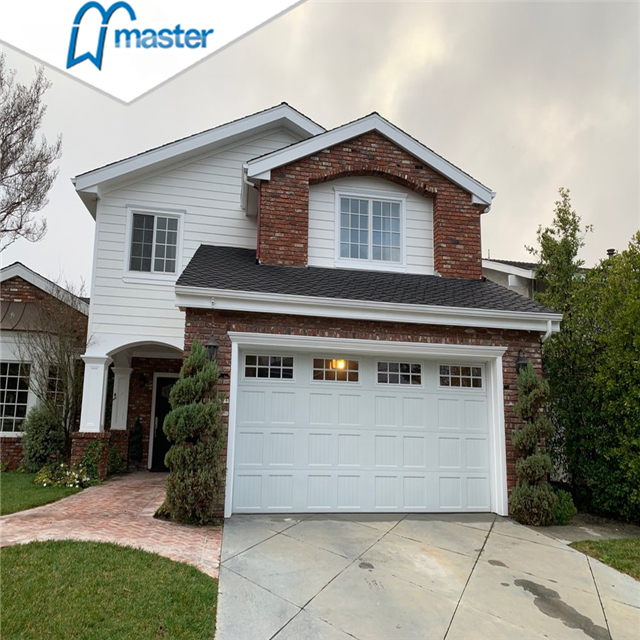 So, you're ready for a new garage door and you know you want one made out of metal—but did you know you have the choice between steel and aluminum? If you're wondering which one is better, we'll go ahead and tell you that there's no "right" answer to that question. It totally depends on your home's style, needs, and budget.
With this blog, we hope to give you some guidelines for how to choose between steel and aluminum for your new garage door, but feel free to contact us if you have any questions!
STEEL GARAGE DOORS
Steel is the most popular material for garage doors, and with good reason—steel garage doors likely offer the best bang for your buck, in most situations. This material is extremely durable and likely to last about as long as your home. Because of their popularity, it's pretty easy to find the right sized steel garage door for you home. Furthermore, steel doors are customizable so you can get the style you want and add some curb appeal to your home's facade.
ALUMINUM GARAGE DOORS
Aluminum garage doors share many characteristics with steel garage doors, but aluminum is a lighter metal than steel. Aluminum doors also tend to be less expensive than steel, so they can be a good option for families looking to save money on their garage door replacement.
QUESTIONS TO ASK WHEN DECIDING BETWEEN STEEL & ALUMINUM GARAGE DOORS
When you're deciding between these two types of materials for your garage door, there are several things you'll have to consider. Questions you should ask yourself include:
What is my budget?
While prices vary depending on the specific model and unique feature of each garage door, steel tends to be more expensive than aluminum. However, higher-quality aluminum doors can rival steel in price, and steel is a bit more durable, so it may be the better value over time.
Do I care about rust resistance?
Aluminum is a much more rust-resistant material than steel, but steel doors can be coated with a protective coating to help prevent rust. If you opt for a steel door and want to help ensure rust isn't an issue, make sure it's coated!
How durable do I want my garage door to be?
While aluminum doors are partially dent-resistant, steel is much stronger. If you're worried that storms might throw tree branches or other debris toward your home, a steel door might be the better option.
No matter which material you choose, Overhead Door Company of Fort Wayne can help you with your garage door replacement project. If you're not sure whether a steel or aluminum garage door is the best fit for your home, we'll discuss your needs and budget to help you decide.