What is the function of high speed spiral door?
Views: 10 Author: Site Editor Publish Time: 2019-08-16 Origin: Site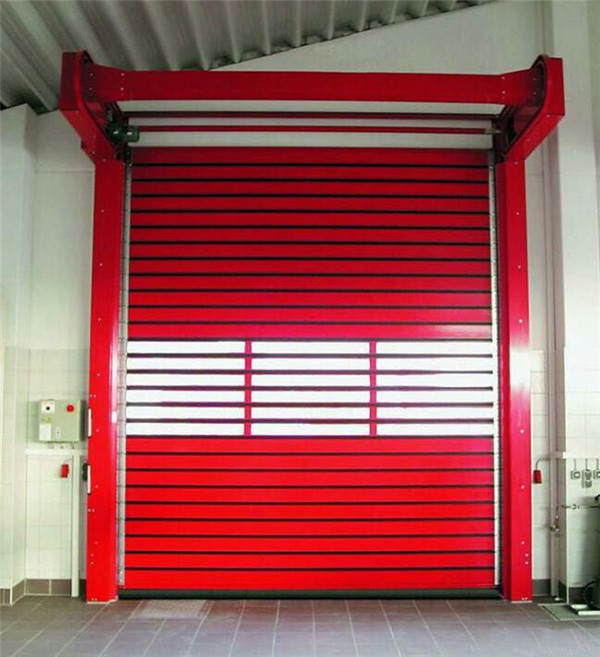 The hard fast door of Master is an international leading high-tech product developed with the latest technology. The prominent feature of the spiral door is energy saving, which can reduce the heat loss by opening and closing the doorin high speed and maintain the temperature (hot/cold) in an ideal status.
Hard fast door is widely used in underground garage, car factory, food, chemistry, textile, electronics, supermarket, freezing, logistics, storage and other places, as it can meet the requirements of high performance logistics and clean sites.
Hard fast door, which is also known as aluminum alloy fast spiral door, comes with function of anti-theft, high temperature partition from the new metal fast door;The reliability, practicality, and easy way to operate is the most spectacular advantages, not to mention the operation speed can reach Max. 2m/s for opening.
Application and parameters of hard fast door:
Lifting mode: aluminum alloy guide compatible with load-bearing track is adopted to ensure no noise from friction between door curtain and track, when running at high speed.
Motor system: Servo system motor, SEW, Siemens and domestic brands for option.
Curtain structure: drive shaft, motor, drive chain, side hinge, window, extension spring, aluminum door panel, sealing brush, turbine track, control box, infrared, track cover shell and other parts.
1. Thickness of Aluminum insulated panel is of 40/50mm, surface by anodized and organic coloring treatment, tensile strength is more than 230B/MPA in line with GB/ t5237.1-5-2000 standard; Also the panels are standard aluminum sandwich structure, with high density polyurethane foam in the middle.
2. After connecting the aluminum alloy door curtain sheet with the soft strip, the folding life of the soft strip is more than one million times;
3. The frame structure is made of galvanized steel /304 stainless steel, internal track material is by extruded aluminum, windowable material -- double layer Polycarbonate sheet.
4. The Angle chain load-bearing design makes the joint of the curtain not stressed, salso the curtain piece not deformed, to keep the flatness after a long time usage;
5. The door body slides in the aluminum alloy track through the guide wheel made of polyurethane, and no friction or noise will occur in the high-speed operation;
6. Wind resistance: Grade 12 (Beafourt scale)
7. Control box: Safety level IP55, with variable speed driver
8. Opening speed: 0.8m/s-2.5m/s, adjustable
9. Maximum application size: W8000mm*H6500mm
10.Control mode: Remote control, entrance control, geomagnetic, radar and drawstring
11. Lifting mode: Circular turbine, elliptical turbine, horizontal lifting (suitable for low door head)
12. Safety devices: Infrared protection, airbag, (safety device is necessary due to the high speed operation)
13.Service life: 500,000 times
As above the description indicates, it's much easier for us to understand the function fo the hard fast doors. And in order to ensure the running speed of hard fast door, servo system motor and control units are the best choice, because of the large power of the private server system; It can ensure smooth operation, safety and low energy consumption, also the self - fault detection procedures and instructions can help to eliminate fault operations, and Speed - adjustable alarm response to extend span life of the motor.