What is the advantages of sectional garage doors
Views: 2 Author: Site Editor Publish Time: 2019-10-21 Origin: Site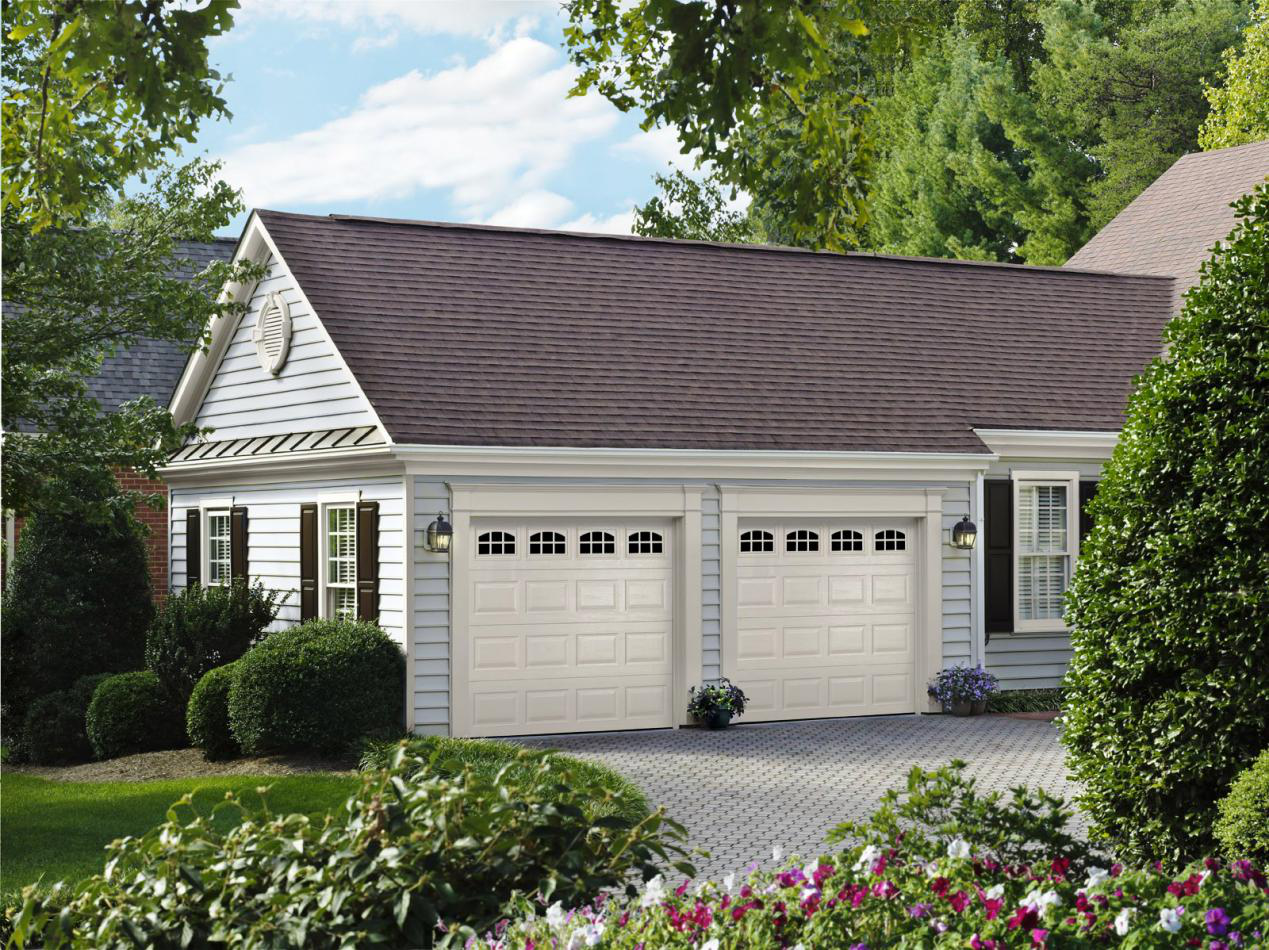 The panel of a sectional garage door is broken into sections (hence the name) which are held together by hinges. The hinges allow the garage door panel to bend which effects how it opens. A sectional garage door will move up a vertical track until it reaches the top of your garage door opening. Then it'll begin to bend and run parallel to the ceiling of your garage along the horizontal track. It has many advantages that attract people.
Security
The garage door can be fitted with an infrared system. When the garage door touches a car or other obstacle when it is turned on or off, it automatically stops and moves in the opposite direction. And Master Well has a finger-protected door panel that can be used by families with small children.
Seal protection
A sealing strip is placed around the door panel of the garage door. The bottom is made of special aluminum alloy profile and U-shaped rubber seal, and the side seal is made of PVC sealing strip, which has good sealing performance and durability. A sectional garage door will help you seal the floor to counter any garden debris, snow or rain from damaging your possessions.
Perfect For Creating More Space
Sectional doors open in a vertical perspective, and they are suspended under the ceiling to create more space. This principle makes it easier for the homeowner to take advantage of the space both inside and outside of the door for either maneuvering or parking.
Various opening methods
Homeowners have different preferences when it comes to either manual or automatic garage door openers. The good thing about sectional doors is that they come in both options. To settle on the most appropriate decision for your door, consider visiting us at Texas Overhead Door and have a simulated experience of both types of openings, and if you can afford either, we will advise you on the best option.
Customizable garage door
In case your garage has an unusual way of opening, it can be tough trying to find a one that suitably fits your needs. But sectional doors can work easily in any situation, including doors that need arched or dome-shaped entries.
If you are not sure about the garage door that can fit your entrance, then you should take a picture of your entrance and send or bring it to Master Well for a better recommendation of what you need.
Easy To Use
Sectional doors have different features like the use of lightweight materials, compact operation and added security measures; this makes it very easy to operate. The door is pretty straightforward to use for anyone, making it ideal for both the elderly and even children.
Attractive
Sectional garage doors come in different types of styles and colors. They can also be contemporary, or classic. You can easily replicate the design of your house to form a uniform look while opening or closing the doors. To become even more stylish, one has the option of placing windows at the uppermost part of the sectional panels of the door.