Which is better: sectional industrial door or industrial rolling door?
Views: 10 Author: Site Editor Publish Time: 2019-12-18 Origin: Site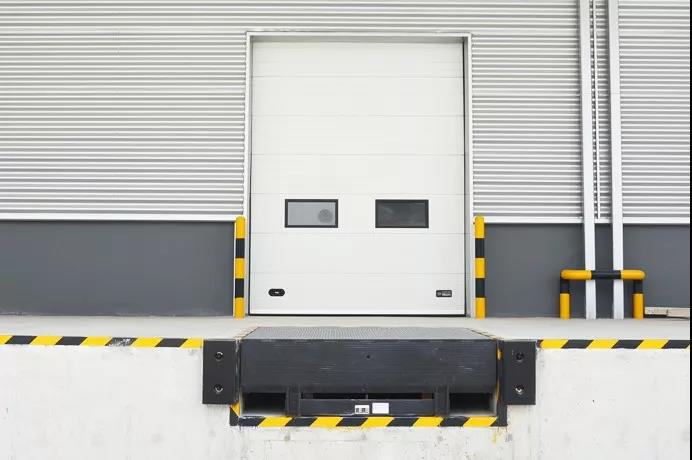 There are so many options when it comes to commercial doors. Depending on the area you are securing, separating or monitoring access to, you may want a particular type. However, when it comes down to it, we sell two main types, sectional doors and rolling doors. Within those two types, you will find several different types.Learn more about industrial sectional doors and industrial rolling doors, as well as the types we offer, so you have a better idea what type of door you need for your particular commercial need.
Industrial Sectional Doors
Sectional doors are created with convenience in mind. These doors work with a controller that can make opening and closing them a breeze. With options like Master Well , sectional doors are a great choice for spaces that need temperature control. Today's sectional doors are well constructed for reliable use and minimal maintenance required. Some of the more popular types of commercial sectional doors available at Master Well include the following:
Advanced Sectional Doors – For advanced performance, many industrial and commercial buildings need a simple, well-rounded sectional door. The advanced sectional doors at The Overhead Door Company offer climate control, ease-of-use and durability. While useful in a number of situations, these are a great choice for commercial garages.
Sectional Steel Doors – For one of the best combinations of heavy-duty workmanship and convenience, sectional steel doors are a great solution. You often find these doors on fire stations, commercial garages and retail establishments.
Aluminum Doors – Aluminum doors offer a sense of architectural style while still providing protection and the ability to easily open and close your commercial door. This is a good choice for buildings where it is important to make a good impression.
Industrial Rolling Doors
Rolling doors, also known as rolling shutters, are created to protect the contents within an establishment. These doors are easy-to-secure and allow you to protect the interior of your commercial structure. Certain styles are used within buildings, to separate sections of a building into individual areas.
Advanced Service Doors – When service and security are important, one of these advanced service doors is the perfect solution. They offer the fast open and close cycles that are in line with a sectional door; however, you get the increased security of a rolling door.
Rolling Steel Doors – A standard rolling steel door is the go-to option for loading docks at warehouses, factories and storage facilities. It offers great security at a great price.
Fire Rated Doors – In certain buildings, such as schools and hospitals, a fire rated door is a necessity—both for safety and to meet the regulations of the city or county. These fire rated doors offer many of the same options of our standard service doors with the added fire rating.
Counter Doors (Counter Shutters) - When you have a service counter, such as at a snack bar, service counter or ticketing area, you need a way to protect the space when the counter is closed for the day. A counter door is the perfect solution—you can find many of the same features as are available in normal service doors.
Security Grilles - Security grilles allow line of sight into a specific area, but still provide security and protection. These are often used in shopping malls, airports and similar spaces where it is necessary to close down certain areas while leaving the main walkway open.