What type of garage door meet your needs best?
Views: 19 Author: Site Editor Publish Time: 2019-12-04 Origin: Site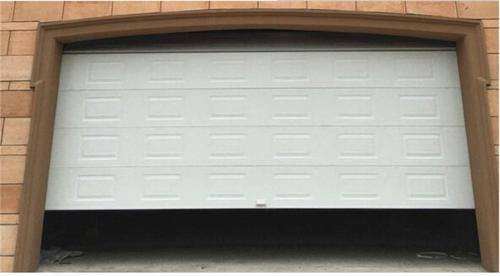 Replacing your garage door was recently ranked as one of the top remodeling projects a homeowner can do to increase their home's value, with up to an 85 percent return on investment, mostly focused on improving the home's curb appeal. It's important that when shopping for garage doors, you pick one that is both secure and stylish. This guide will walk you through the different garage door styles, such as overhead garage doors, insulation options, features and more.
Garage doors are available in a wide variety of styles to match any home, but there are two main styles: the classic style and the carriage house style.
Classic Style
Multiple color and insulation options.
Very customizable: you can add windows, hardware and more to match your home.
Can be raised manually or using a garage door opener.
Most economical choice.
Carriage Style
Resembles historic carriage house doors.
Adds a distinguished look to your home.
Offers swing-out look with upward operation.
Available in a range of materials.
Garage Door Materials
The five most popular garage door materials are wood, steel, aluminum, vinyl and fiberglass. Each has a number of advantages and disadvantages, so simply choose the best garage door material to fit your particular lifestyle and budget.
WOOD OR WOOD COMPOSITE
Pros:
Aesthetically pleasing
Easy to customize
Heavy
Cons:
Expensive
Heavy (wood composite is lighter)
Needs refinishing annually
Not as durable as other materials over time
Short warranty
STEEL DOORS
Pros:
Lower maintenance than wood
Longer warranty life, up to 20 years
Cons:
Susceptible to rust and dents
Heavy
ALUMINUM DOORS
Pros:
Lightweight
Dent-resistant
Cons:
Expensive when sold with heavy frames
Inexpensive doors will dent
FIBERGLASS DOORS
Pros:
Mimics other materials easily
Affordable
Easy to customize
Cons:
Less durable in cold climates
Weathers poorly over time
Can take on yellow tinge as it ages
Garage Door Installation
Garage doors can be installed differently depending on the spring system you use. While installing your garage door can be a DIY project, we recommend leaving such a large task to the professionals.
Torsion springs are the standard springs used for residential garage doors and are able to support more weight than extension springs. They will typically use either one or two springs, depending on the door's weight, and are installed to a metal shaft above the garage door.
Look for easy-setting torsion springs, similar to standard torsion springs, that are much easier for the standard DIY-er to install as you do not need to manually wind the springs.
Extension springs  stretch to provide lifting power for the garage door. They are typically made of spring steel and designed to be mounted above the horizontal track of the garage door. Look for springs that have a safety cable to prevent injury in case of accidental breakage.
Garage Door Features
Different styles of door construction provide advantages in security, noise control and other feature benefits. Personalize your garage door to meet your family's needs by adding a garage door screen, windows, paint and more.