How sectional garage doors work?
Views: 76 Author: Site Editor Publish Time: 2019-10-25 Origin: Site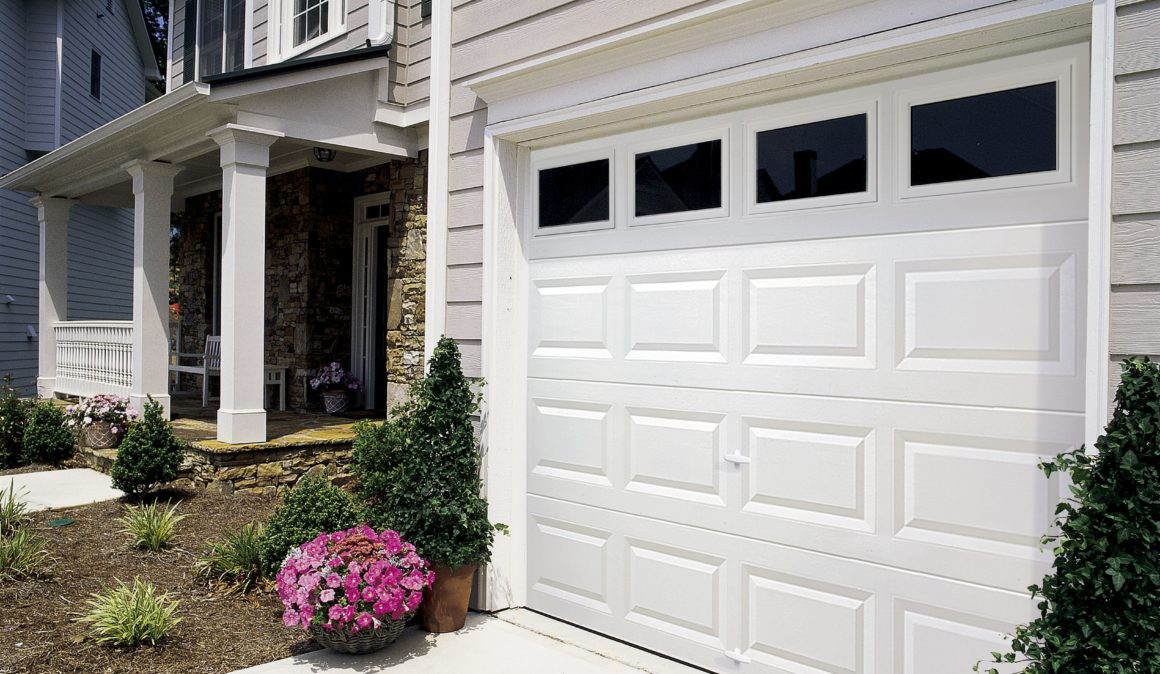 The security, safety, and strength offered by sectional doors are some of the qualities that make it a popular choice among homeowners. Master Well sectional garage doors not only look appealing but also offer outstanding performance in all weather conditions. Regardless of the shape of your garage opening, sectional doors can be customized to fit it perfectly. So, let's take a look at how a sectional garage door works:
Opening and closing
Sectional garage doors open and close vertically to allow you to utilize the space around the opening. You can safely park your car against the door because sectional garage doors do not need space to 'swing out'. It is also an excellent choice if you have a shorter driveway or garage space because the door panel curves upwards over the opening and back into the headroom.
Joints
Hinges help to join all the panels of the sectional garage door together. However, the end hinges are attached to rollers on the inside tracks of the garage door frame. These tracks run up vertically slightly above the door, on each side, and then back inside the garage horizontally.
Counterbalance
To balance the weight of the door, sectional garage doors have two large springs on each side. This ensures that the door does not fall too rapidly when someone is closing it. Note that the spring tension may need some adjustments if the garage door flies up by itself or falls down rapidly.
Adjustments
As springs age, they may lose naturally lose their tension and require adjustments. However, if the springs are well-adjusted and the door is well balanced, the sectional garage door will remain where you left it or sink back slowly. Should one spring break, remember to replace both springs to keep the door balanced.
Fitting
Sectional garage doors can offer a solution if your garage has limited access dimensions or requires large vehicle access. Unlike other garage door types, it can be specified and fitted accurately to give a full drive-through width and height.
Stability
Most sectional garage doors are constructed with galvanized steel for longevity and strength. Its panels are usually filled with an insulation foam that is 40mm to 45mm thick and the door is double-skinned. This stability and strength of sectional garage doors are impossible to achieve in other door types. Additionally, these features make it ideal for significantly larger garage openings.
The strength of the Master Well garage door panel, along with the full perimeter and joint seals, gives exceptional protection against wind and rain ingress whilst also ensuring superior levels of insulation. Constructed from double skin steel sections, the panels are filled with Pu insulation which cuts down the heat loss through your door. Security is inherent at every stage of our sectional garage door design. Full Length vertical steel guides provide the utmost rigidity and dual lock points provide excellent protection against forced entry on manual doors. On automatic doors the operator acts as a positive lock, which further increases the security of your door.