What are the 6 Types of Garage Doors? (And How to Choose One)
Views: 65 Author: Site Editor Publish Time: 2019-11-13 Origin: Site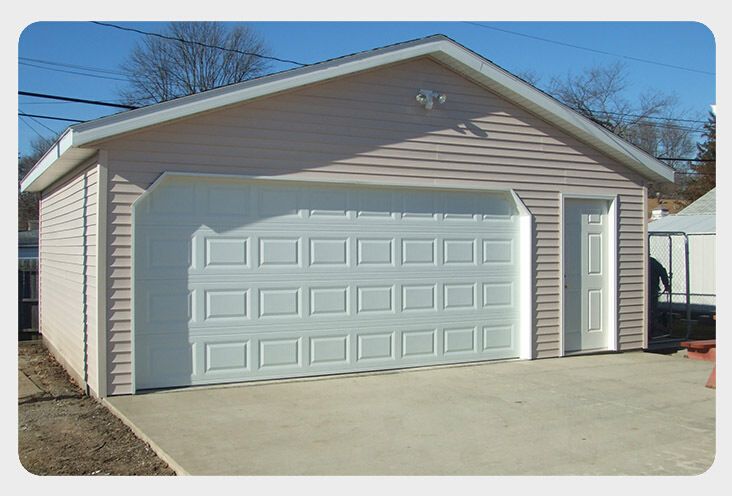 While many people have front doors that seem to be all about decorative glass inlays or fancy edging), it's the garage doors that really determine the appeal of your home.
Let's face it,if your home has a front-facing, attached garage,the wide expansiveness of your garage door is the first thing people notice as they're driving by or pulling into the driveway.As such,you well want to choose carefully when considering a replacement garage door.
There are many types of garage doors to choose from - the six most common are sectional,roll-up,slide to the side,side hinged,tilt-up canopy,and tilt-up retractable.You also must decide on the door material,finish,color,and special options like windows,insulation,and hardware you want to use.
As the most popular in the United States, sectional garage doors are made up of panel sections that are connected with hinges.As the door opens and closes,wheels at the edge of each panel roll inside a vertical track on each side of the door opening.
The hinges between each panel section bend over a curved portion of the track.This feature allows the door to sit parallel to the ceiling when completely open or in line with the walls when completely closed.
A pair of high-tension springs above the opening are attached to cables that operate the door and hold it from drifting down when only partially open.
These doors are typically made from steel,are low maintenance,and can be customized to include window inserts,hardware,textures,and colors.The garage door opener is a pretty sturdy contraption,and can last a good ten to fifteen years or longer if maintained properly.For that reason,depending on the age of your machine,it is usually the more economical choice to fix your garage door opener if you can – especially since garage opener replacement parts can cost significantly less than a whole new opener.
Roll-Up Garage Doors
You well probably find these more in commercial applications than residential,but roll-up doors are a no-frills design option built for areas with limited ceiling space.This style is made with 2"-3" steel slat sections that roll around a drum above the door opening.
Roll-up or coiling doors are built to withstand heavy usage and high-performance units can be built without springs or enclosed to prevent rust,corrosion,and freezing.Due to the heavy-duty nature of the roll-up model,the upfront costs are higher than a sectional design.
Be sure to repair any issues before you start. Remove all ropes, cords and locks so you won't get tangled in them or accidentally engage them during the installation.
Choosing a good looking garage door can make your home look better, but it is more important to choose a door that fits your home better.So when you choose a garage door,you can consult our online sales,they will recommend a better and more suitable garage door for your home.Here we well show you how to install your own chain-driven replacement garage door,offer tips,and answer a few questions along the way.
So,what are you waiting for? Book a garage door online to decorate your beautiful home.