What are standard size garage doors?
Views: 12 Author: Site Editor Publish Time: 2019-11-08 Origin: Site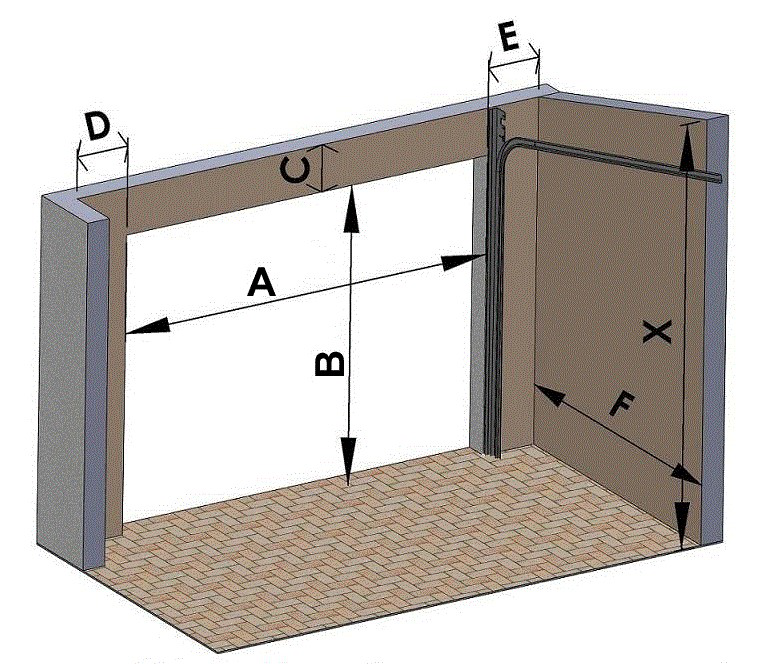 Many townhomes (growing in popularity) have a 1-car garage. Also, perhaps you have a sizeable property and want to build an additional garage. There is no one standard garage door size, and there are many factors that can affect door size, such as whether it's a single or double garage, a commercial door, or built for an RV. To help you get to grips with the varying door sizes and how it will affect you purchasing a new garage door, or repairing a current model, we've put together a guide of everything you need to know.
Single garage sizes
A garage door for a single, regular sized car can be readily bought in measurements up to 10 x 7 feet, 9 x 7 feet and 8 x 7 feet all around and will provide adequate space for the vehicle to fit into the garage unhindered. Taller or wider cars might find these dimensions a bit of a tight squeeze and may be best off opting for either a double garage door or a bespoke door manufactured to meet their specifications. It is also worth noting that there are special RV garage doors available with the increased door span of 16 feet width and 8 feet height. These measurements are common with most door manufacturers, but there is likely to be some discrepancies with some manufacturers so always ensure you ask the precise measurements of your chosen door before you make your purchase.
Double garage sizes
Double garage door sizes are typically 16 x 7 feet, 14 x 7 feet and 12 x 7 feet, and depending on the size of your vehicles, should hold two cars comfortably, or house one large vehicle. When dealing with double garages, it is recommended that you measure the length and width of your vehicles before you make a purchase as this can influence the style of door you buy – if you are tight on space, you would be best to opt for a roller door as this is the style of door that requires the least internal space to function, so will free up some extra space within the garage.
Measuring your door
If you're looking for a new garage door for your property, it is wise to take some measurements of your garage before you make any purchases as it will give you a better idea of what will work in the space that you have. Garage doors need space for the mechanisms to fit, so you may find that a certain style of door will be more functional for the size of your garage door. When measuring your garage, record the information for the structural opening, the inside face, the amount of room either side of the garage door opening and the head room. Take this information with you to your chosen garage door supplier to discuss your options in more detail.
Bespoke door sizes
If you have a certain garage in mind or want to accommodate to your vehicles, you may be best to consider having a bespoke garage door designed to your specifications. This service usually comes at very little extra cost, it may be the most cost-effective way to safely house your vehicles.