MASTER WELL INDOBUILD TECH EXPO 2019
Views: 7 Author: Site Editor Publish Time: 2019-03-21 Origin: Site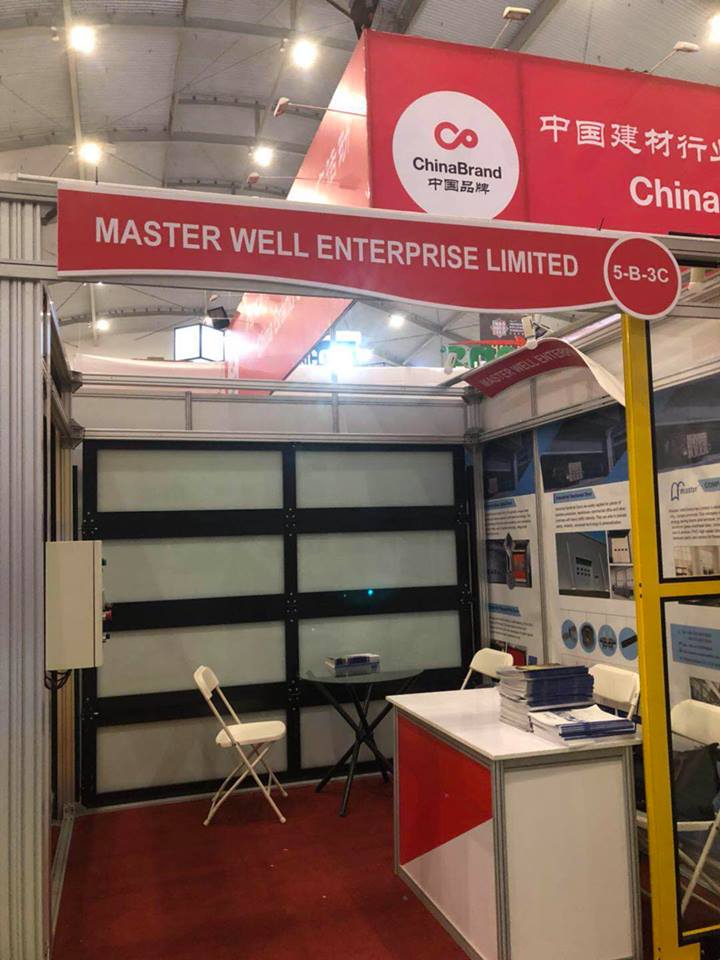 Master Well which specializes in doors and windows will be at Indo Build Tech Expo 2019 at ICE BSD Tangerang this week. IndoBuildTech Expo is Southeast Asia's largest building and interiors exhibition. Master Well will be hosting the most elaborate gate exhibition in Indonesia while at the Expo!
Dates: 20-24 March 2019
Booth: Master Well Booth 5-B-3C
Address: Indonesia Convention Exhibition - ICE BSD City, Tangerang, Indonesia
About The Exhibition and Master Well
The Indo Build Tech Expo-Jakarta brings together all industry stakeholders to prepare for upcoming technologies and advancement in architecture, design interior, and building material. It is the high-time for businesses to consider for adopting a new wave of modern technologies, cutting-edge materials, and workforce enhancement. As we know, it is the largest and best-known building and interiors exhibition in Indonesia, a forum to meet new clients and leading manufacturers and a place to present your product and service innovations to industry specialists.
While Master Well's goal is not to be a general door and window provider; instead, we seek to establish ourselves as a high quality provider in the Door & Window market. Master Well Enterprise Limited insists on the principle of sincerity and aims at "prestige first, cooperate sincerely and develop commonly". Therefore, Master Well, as a supplier of building materials for doors and Windows in China, will participate in the exhibition again.
The aluminum glass sectional door is one of the products that we mainly promoted at this exhibition. It does everything wood garage doors don't. They're durable enough to handle the nasty weather – they won't warp, rot or expand when exposed to moisture. These modern aluminum garage doors present contemporary elegance with sleek lines while delivering maximum light infiltration into the garage space. Plus, they're far less expensive.
Our aluminum glass sectional doors are made of extruded aluminum with various tempered glass. The popular section thicknes is 50mm which is more stronger than 40mm. For aluminum surface finsih, we have powder coated and clear anodized. For tempered glass, we have different thickness 4mm, 5mm, 6mm, 8mm in single layer and also laminated and glazing glass in double layer. The black aluminum frame frosted glass door exhibited this time is not only beautiful, but also its privacy is widely loved by customers.
High speed pvc doors are the result of a major investment in research and development of Master Well and guarantee the highest quality for the installation of high speed doors. These are industrial pvc curtain closures without rigid elements. These industrial doors are ideal for fast and continuous transits. Thanks to the variety of models and customizations available for high speed pvc doors, these doors are the right solution for any industry. On each pvc fast door are performed numerous tests and verifications as prescribed by EU standards to ensure maximum efficiency in terms of performance and reliability, ensuring fast and safe passages of people and handling equipment.This set of yellow high speed doors at the booth allows you to experience and detect.
Customer Response to Master Well Exhibition
An old customer, welcome Master Well to come to Indonesia. I have been very familiar with you for so many years of cooperation. Just come and see my dear friends and support if you let me say something".
A whole saler, I already have high speed pvc door in my store. I am only interested in your glass door. Maybe we can open up the market together.
A peer, perhaps a competitor, wants your glass door panels.