The advantages and disadvantages of different material garage doors
Views: 87 Author: Site Editor Publish Time: 2019-11-29 Origin: Site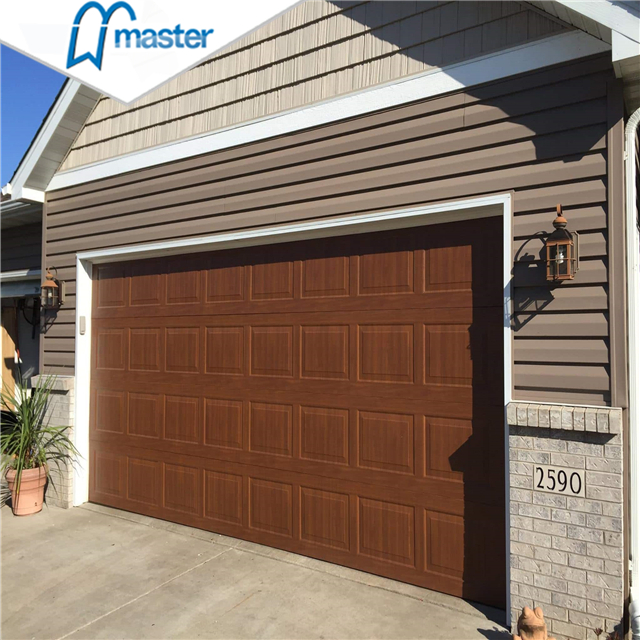 You anticipate a lot out of a garage door. It ought to be providing your garage with protection, insulation, and defense from the elements, but still looks good . A garage door has a huge result on the total curb appeal of a house, and the curb appeal contributes to the total value of the home. You have a number of designs and products to pick from when it comes to garage doors. Popular materials for garage doors consist of steel, wood, and fiberglass.
Steel is the most commonly utilized product selection for garage doors. As a metal, steel is highly long lasting and needs little upkeep. Steel is naturally resistant to insect mildew, damages and mold growth, warping, and decomposing. Steel garage doors are sensibly priced, but quality can vary. The thicker the steel, the more resistant to denting the door is. While steel itself does not have a high insulation value, a lot of steel garage doors have added insulation to provide a high R-value. The R-value is the amount of heat flow resistance the door has. Steel offers a range of design and color options, and is paintable. Unless stainless steel, the door could require painting or sealants to help avoid rust.
Wood Garage Doors
From all the product choices, wood often be the most adjustable for garage doors. Wood's adaptability enables a variety of designs and sizes, and the wood can be painted or stained. There are also a variety of wood kinds to select from. Popular wood selections for garage doors consist of hemlock, redwood, mahogany, and cedar. Different wood kinds will require even more upkeep than others. Redwood and cedar consist of natural oils and acids that assist avoid insect damages, mold and mildew development, and rot from elemental exposure. Most wood doors will need regular treatments to prevent damages and lengthen the life of the door. Wood is a natural insulator, and is the most resistant to damages. Professional installation is suggested because of the heavier weight and customizability of wood. Because wood doors must be custom-made to fit your home, they will cost more than a steel door. You'll have to account for time to order it and have it built because these doors aren't available at local home improvement stores. Insulation might be a problem with wood doors. Some doors are made from solid wood, 2-inches think, and offer some insulation. Some doors are made of a lightweight wooden frame, filled with insulation, and wrapped in a plywood or hardboard skin.
Fiberglass Garage Doors
Fiberglass offers some modification to garage doors, however can be restricted in size options. Fiberglass offers a range of color choices, and can be painted and even textured to resemble various other materials such as wood. Fiberglass is a low-maintenance selection that is resistant to rot, mildew, rust and mold development, and insect damage. As a stiffer product, fiberglass is also resistant to development and contraction. Fiberglass is a lighter product, however since of the stiffness, it is suggested that the fiberglass doors be set up by an expert. Fiberglass itself is not as insulated of a product, but fiberglass garage doors typically have added insulation to enhance the R-value. Fiberglass is resistant to water damage, exposure to heat and sun can trigger brittleness over time.